WEEDS info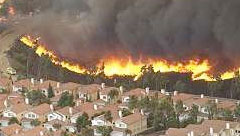 Backyards and Beyond, 2013
New WEEDS Installation in Descanso, CA
April, 2011
WEEDS Featured on 10News San Diego
Ramona Man's Invention May Protect Homes From Wildfires Physicist Joseph Mitchell Developed WEEDS System 11:59 PM, Sep 22, 2009 A Ramona physicist may have invented the last line of defense against wildfires, 10News reported.Even after clearing...
Wildfire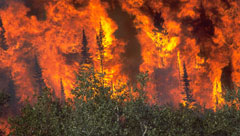 Power Lines and Wildfire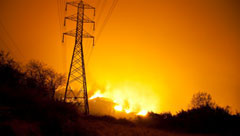 Utility Power Shutoff
Since our original involvement in defeating SDG&E's proposed de-energization plan in 2008 we have provided technical support for MGRA's strong advocacy for requiring cost/benefit and risk/benefit analyses to determine thresholds for the risky...
Wildfire Mitigation Plans
We proposed and lobbied through the first utility fire plans regulatory requirements as the technical expert for MGRA. We continue to advocate for comprehensive utility wildfire mitigation plans, including: - Continuing opportunity for substantive...
Power Shutoff NEWS 8 Interview
I discuss utility power shutoff and alternatives with David Gottfriedson of San Diego News 8.
https://bit.ly/37tQeOu